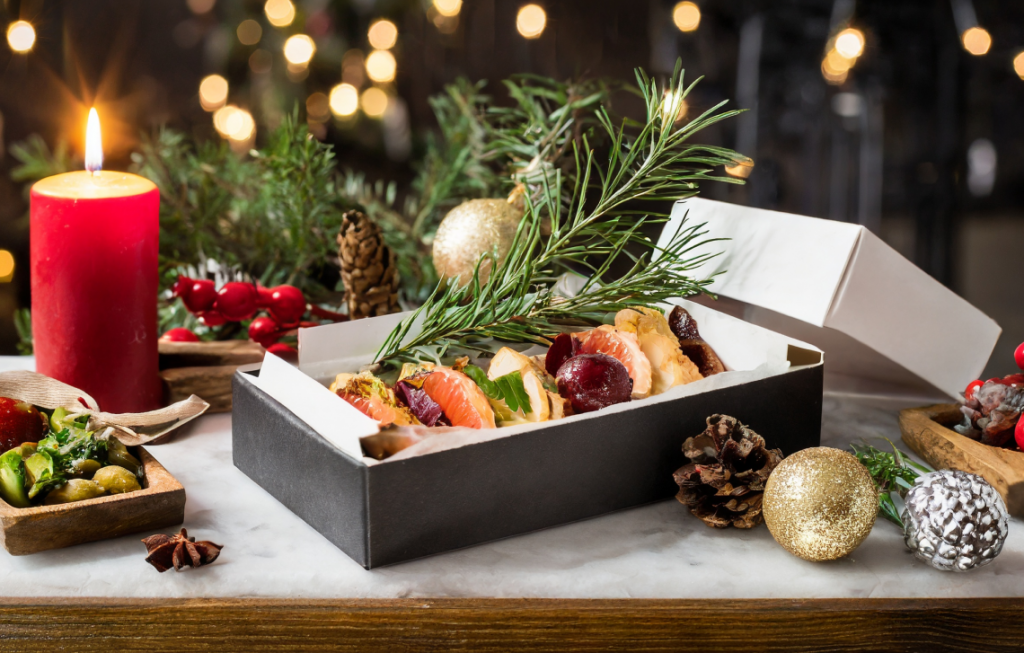 As the holiday season approaches, the delightful aroma of roasted turkey, spicy gingerbread cookies, and savory prime rib fills the air. For many, this time of year is synonymous with family gatherings, festive parties, and delicious food. However, a significant shift has been occurring in recent years. More and more people are ordering catering services for their Thanksgiving, Christmas, and New Year's celebrations rather than spending hours in the kitchen. If you're a restaurant or catering business owner, it's crucial to be prepared for the surge in demand that the holiday season brings. This blog post will guide you through the essential aspects of preparing for the catering season.
Understanding the Shift in Consumer Behavior
The holiday season is traditionally a time for home-cooked meals and cherished family recipes. However, there has been a significant shift in consumer behavior in recent years. More and more people are choosing the convenience of ordering catering services for their holiday celebrations. This shift can be attributed to busy schedules, a desire to reduce stress, and the increasing availability of high-quality catering options.
Building Your Catering Menu
As a catering business owner, it's essential to craft a holiday menu that caters to the tastes and preferences of your target audience. Understanding your customer's needs is the first step in successful catering during the holiday season.
Partnering with Delivery Management Solutions
Consider integrating your business with delivery management solutions like Cartwheel to efficiently manage the influx of holiday catering orders. Cartwheel integrates with popular catering platforms like ezCater, Toast, and Olo. These integrations can help you streamline order processing, optimize delivery routes, and promptly ensure your customers receive holiday feasts.
Staffing and Training
Holiday catering can be hectic, and you'll likely need additional staff to handle the increased demand. Ensure your team is well-prepared and trained to provide top-notch service.
Managing Inventory and Supplies
Stock up on ingredients and supplies well in advance to prevent any last-minute panic. Ensure you have everything required to fulfill the holiday catering orders efficiently.
Promotions and Marketing
The holiday catering season is a competitive time for the industry. Consider running promotions, discounts, and targeted marketing campaigns to attract more customers. Use Cartwheel's promo banners on order tracking links to ensure your business stands out.
Customer Service and Communication
Holiday catering orders often come with special requests and dietary restrictions. Ensure your customer service team is ready to address these needs promptly and efficiently. Cartwheel can help streamline communication between your team and customers, ensuring a smooth experience.
Backup Drivers
During the holiday season, partnering with courier companies through Cartwheel is a crucial backup plan for catering businesses. When order volumes unexpectedly soar, you can rely on a third-party fleet to ensure the efficient and timely delivery of your holiday feasts. This backup plan allows you to accept more orders. It guarantees the quality and reliability of your services during the busiest times, providing the peace of mind you need to navigate the holiday catering season smoothly.
Streamlining Delivery
Once orders start rolling in, the delivery process can be overwhelming. Utilize Cartwheel to manage delivery routes, track orders in real-time efficiently, and ensure that your customers' holiday meals arrive hot and fresh.
Gathering Feedback
After the busy holiday season, take the time to collect feedback from your customers. This can help you improve your services for the following year. Cartwheel assists in gathering feedback by prompting customers to leave reviews on platforms like Google Reviews when they've had a positive experience. This feature can be precious for catering businesses, as positive reviews can significantly boost your reputation and attract more customers during the holiday season and beyond.
Conclusion
The holiday season is a lucrative time for catering businesses, with an increasing number of people opting for the convenience of ordering holiday feasts instead of cooking at home. Preparing well in advance is essential to thrive during this season, from crafting your catering menu to partnering with delivery management solutions like Cartwheel. Seamless integration with platforms like ezCater, Toast, and Olo can help you efficiently process orders, optimize deliveries, and ensure customer satisfaction. By focusing on these essential aspects, you'll be better equipped to serve your customers and make their holiday celebrations memorable.