The ultimate solution forDelivery Management
Cartwheel automatically dispatches all of your delivery orders that come from your website or app, a marketplace, or by phone.
Cartwheel can help your restaurant or store reinvent delivery operations, save your team's time, and boost revenue, no matter which type of delivery you use.
HYBRID DELIVERY

For those peak times when you lack in-house drivers, Cartwheel automatically taps into outsourced driver fleets. Set automatic rules for which orders you want to self-deliver (based on value, tips, distance), and which ones to send to DSP.

IN-HOUSE DELIVERY

Streamline your self-delivery operations with driver apps, managers dashboards, and real-time tracking for customers.

OUTSOURCED DELIVERY

Expand your deliveries with driver networks like DoorDash Drive. Make your outsourced delivery feel like in-house with Cartwheel's branded tracking links.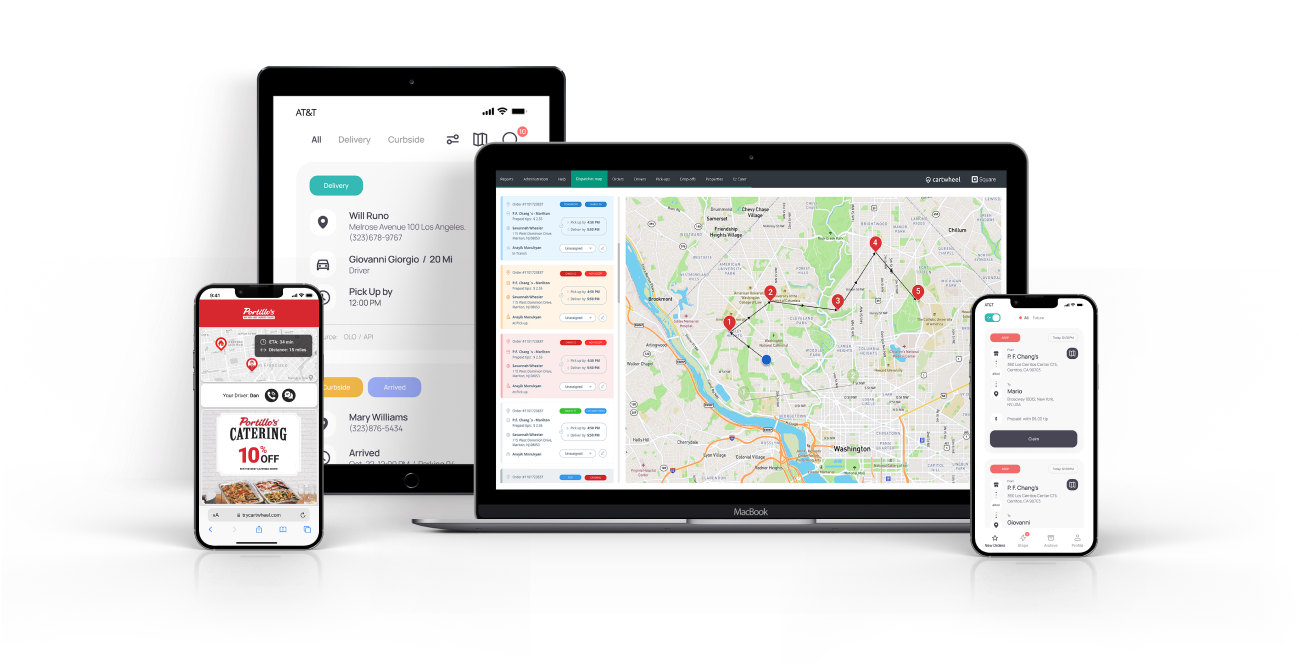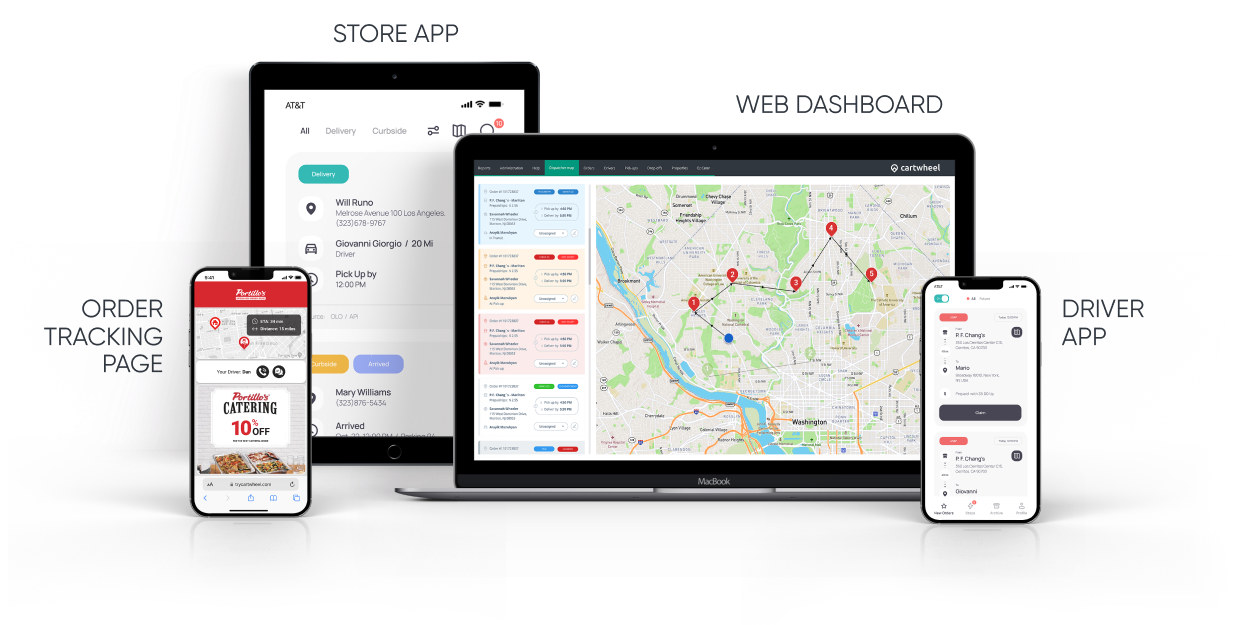 ORDER TRACKING PAGE
Lets your clients know exactly where their order is on a custom-branded page. Phone masking for direct, secure communication with drivers.
STORE APP
Track and manage your deliveries in real time.
WEB DASHBOARD
Manage on-demand and pre-scheduled orders, drivers and routes in one place. Create optimized routes and track drivers in real time.
DRIVER APP
In-house drivers can view incoming delivery orders, order details, map navigation. The App includes age and ID verification, photo and signature capture, barcode scanner.
Portillo's Case Study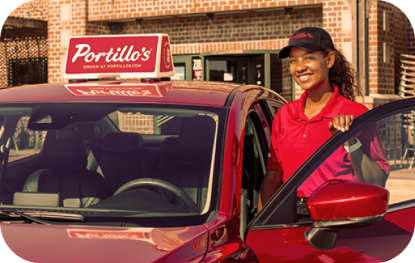 Learn how Portillo's launched their
Hybrid Delivery™
program with Cartwheel and boosted customer satisfaction.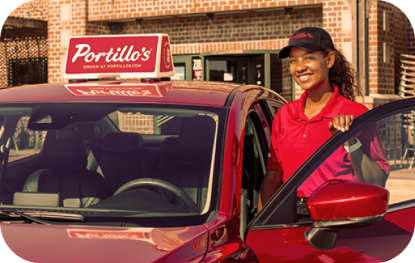 Powerful tools toMake every delivery profitable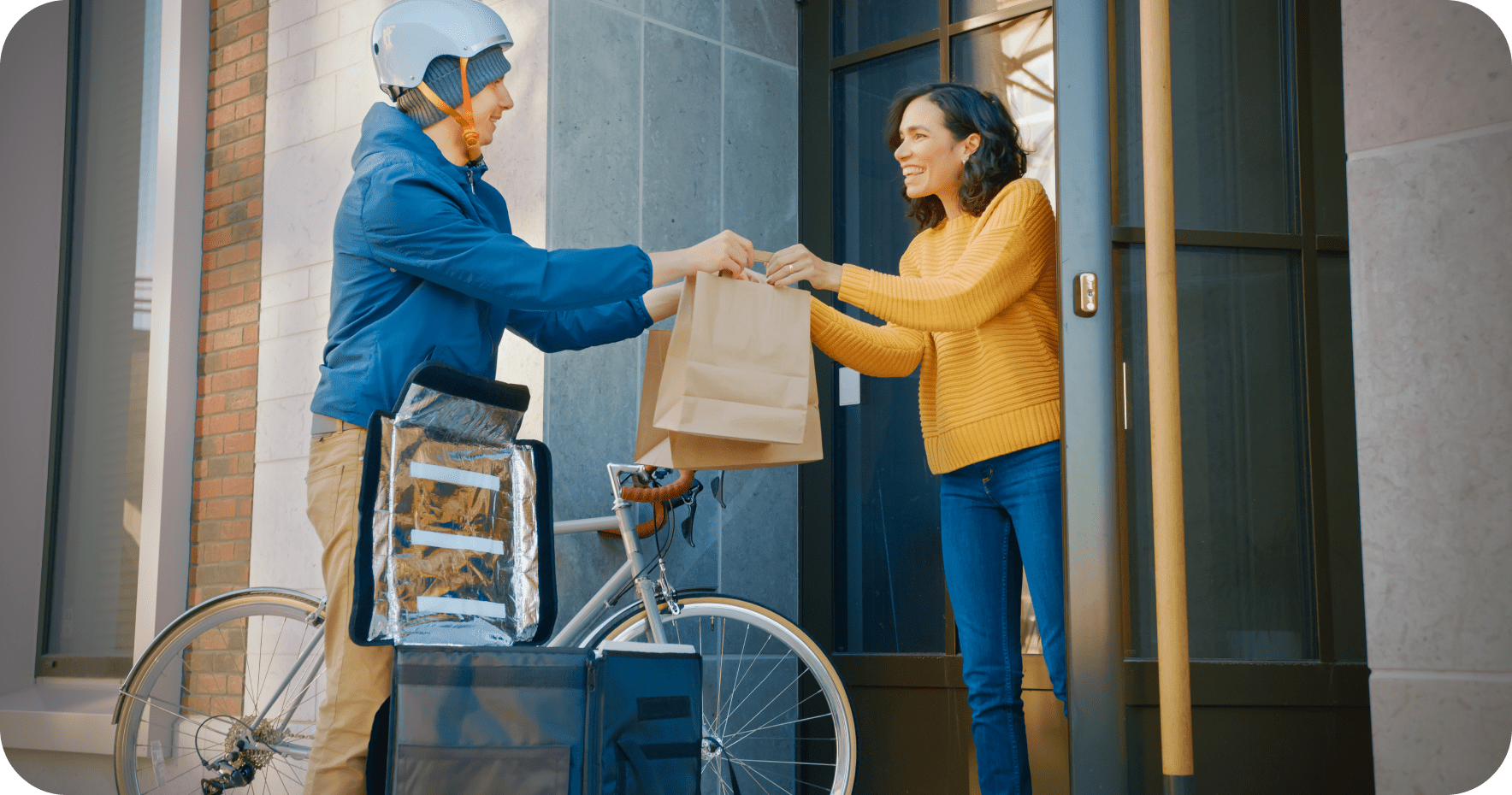 01
INCREASE REPEAT ORDERS
Deliver an outstanding experience so your customers keep coming back: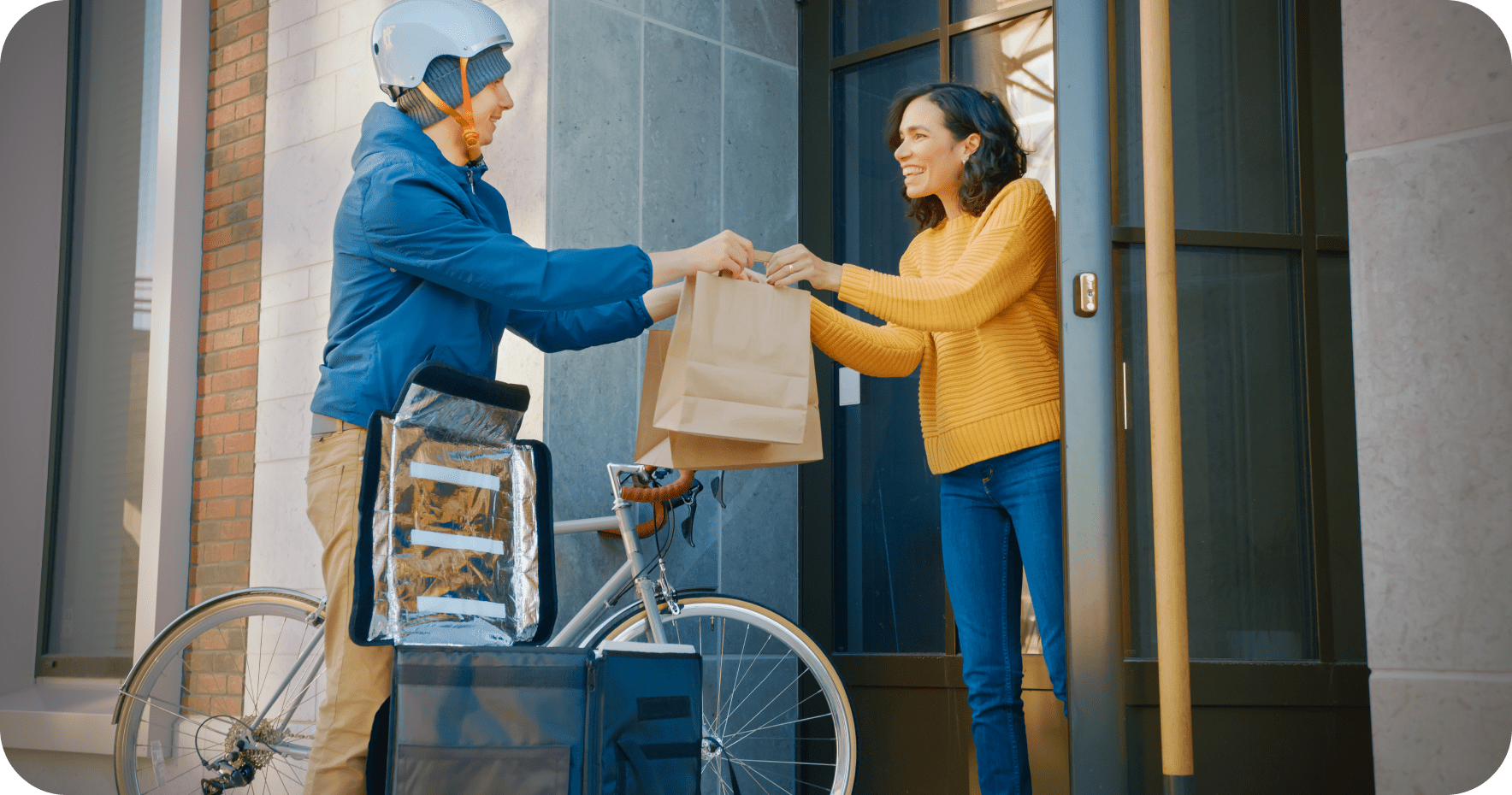 сustomize the order journey with your brand's logo and icons
give your customers control over delivery thanks to real-time order tracking
promote special deals for the next order to boost your revenue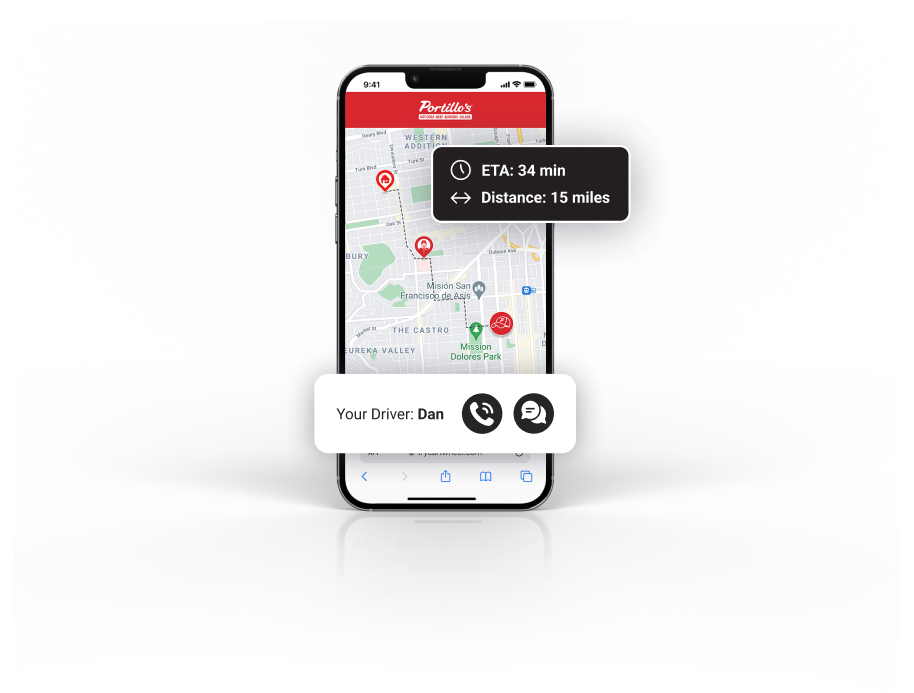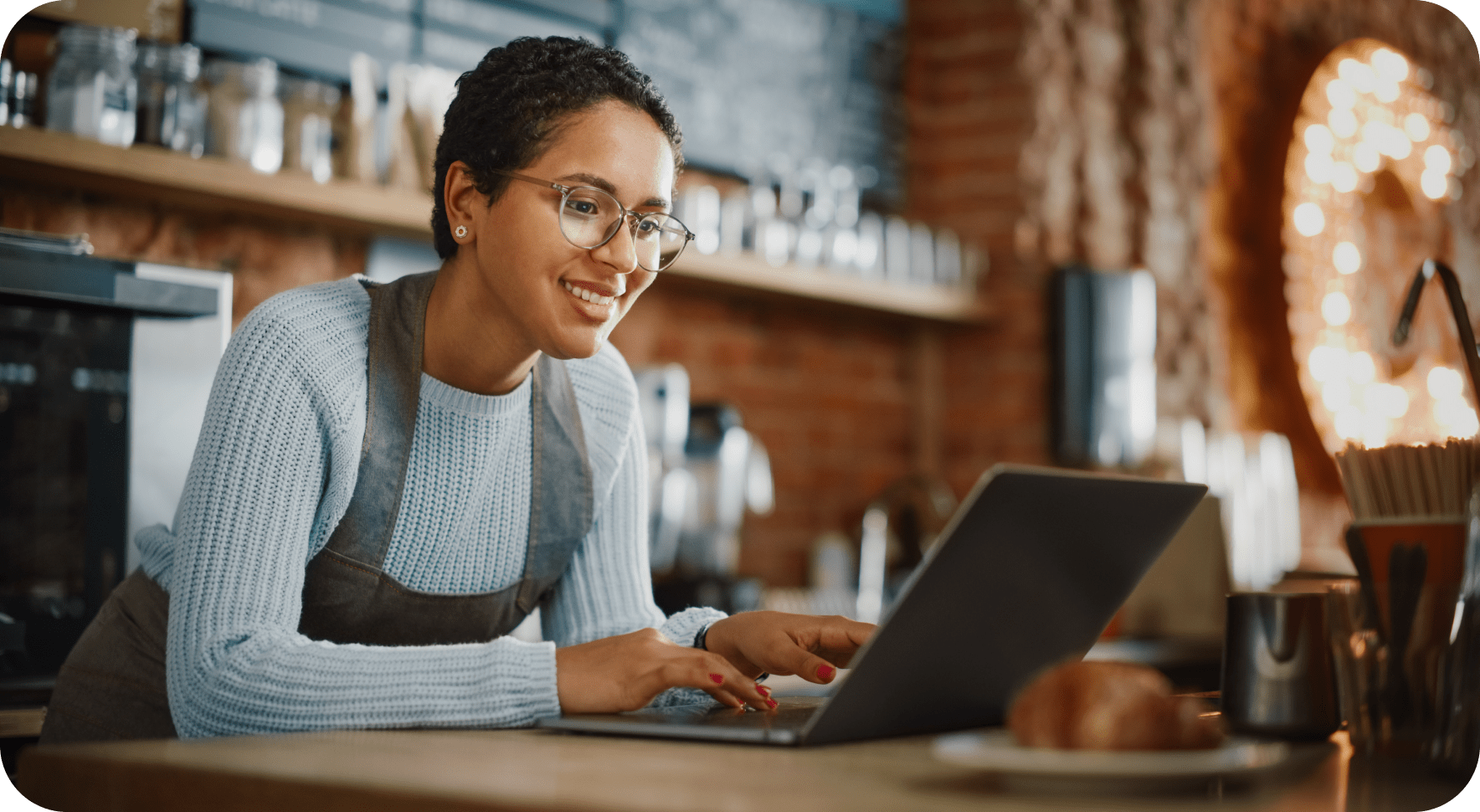 02
REDUCE YOUR COSTS
Streamline your delivery operations and save your team's time: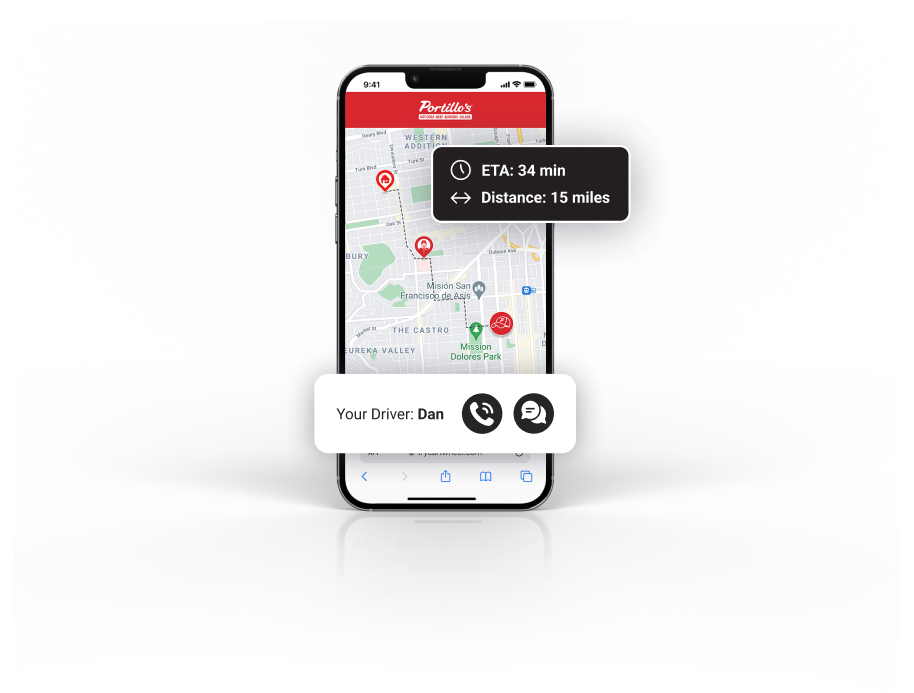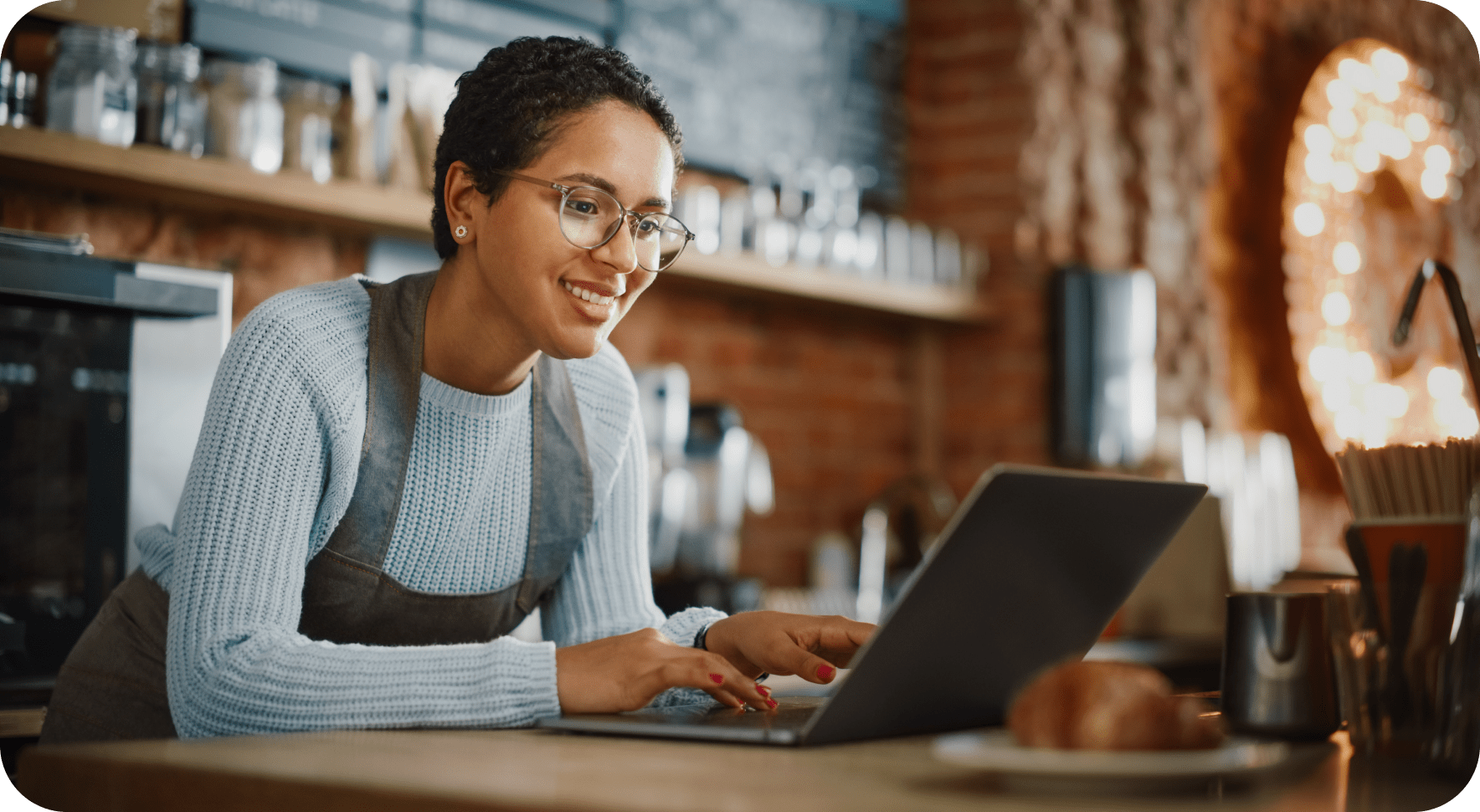 provide driver location with real-time ETA's
easy, secure communications between customer and driver
smart dispatch automatically chooses the best driver: in-house or third party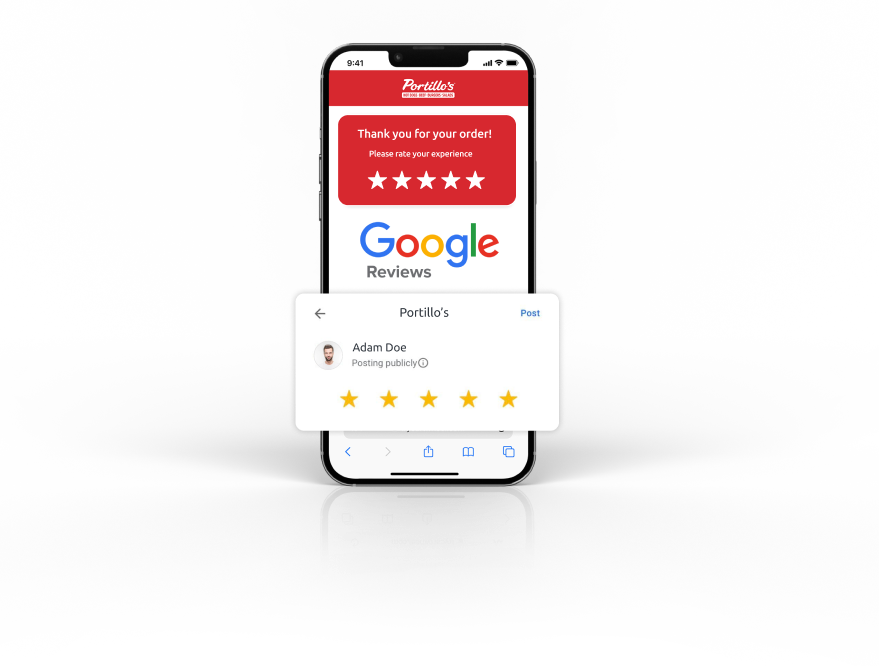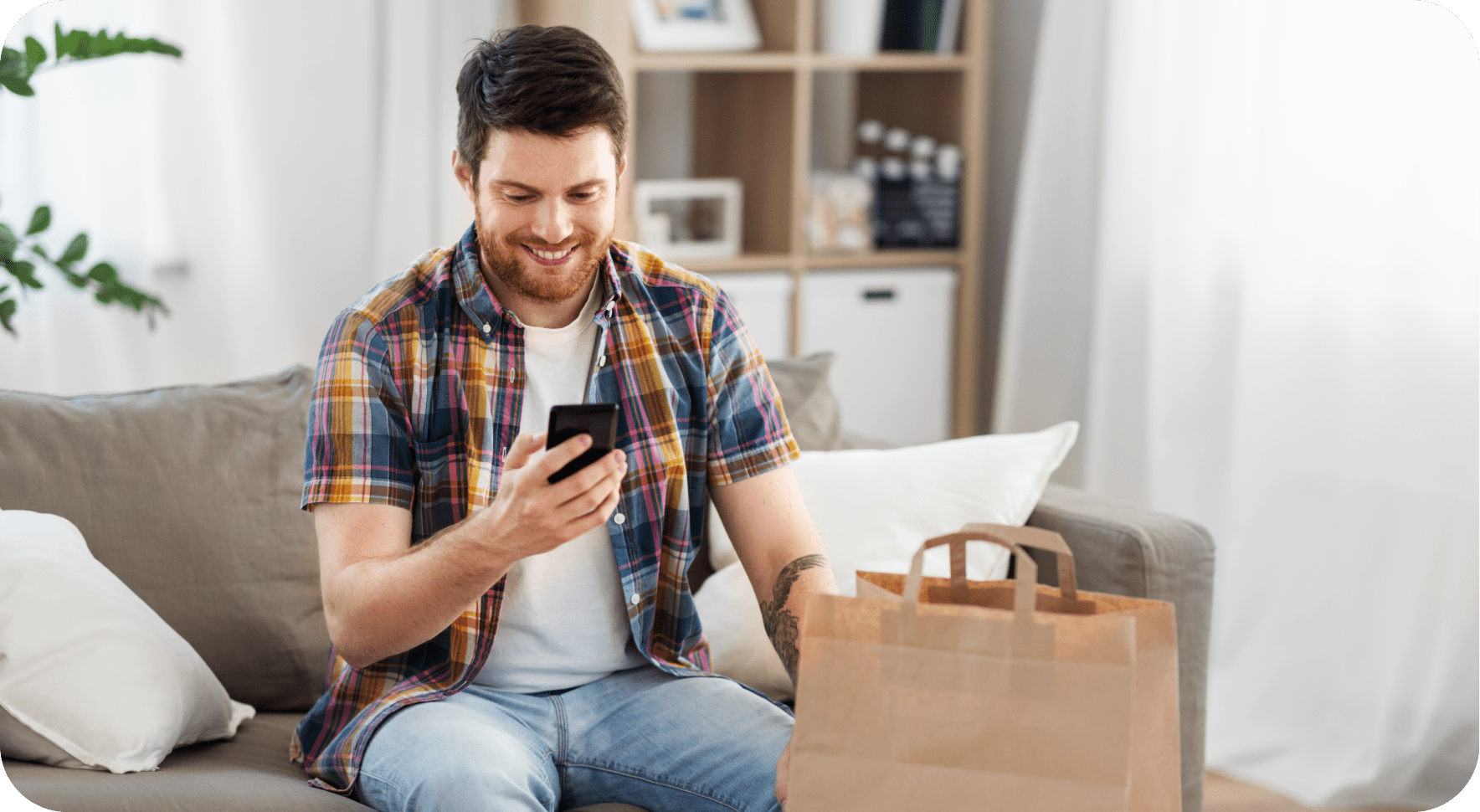 03
IMPROVE ONLINE BRAND REPUTATION
Control customer satisfaction and boost positive Google reviews: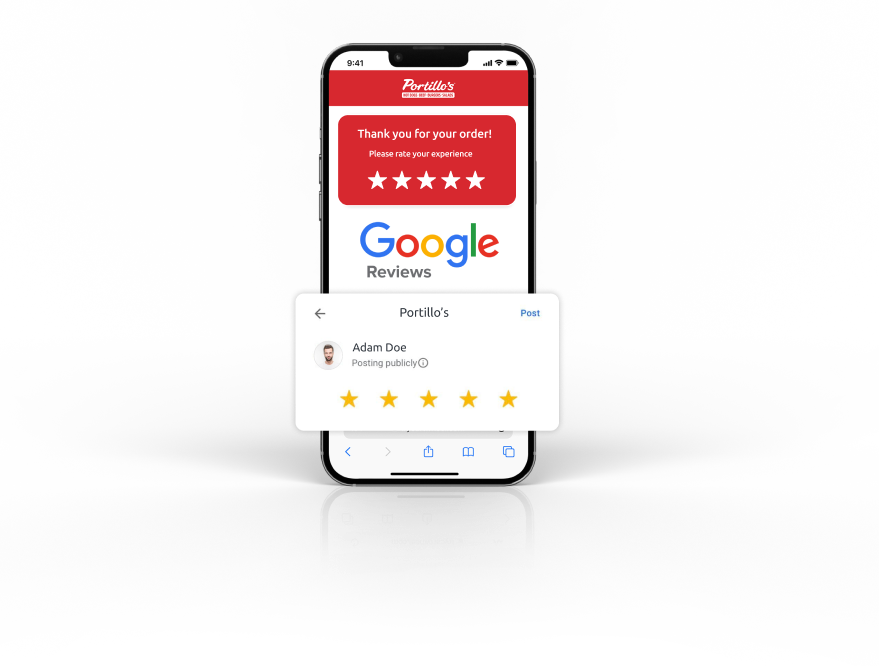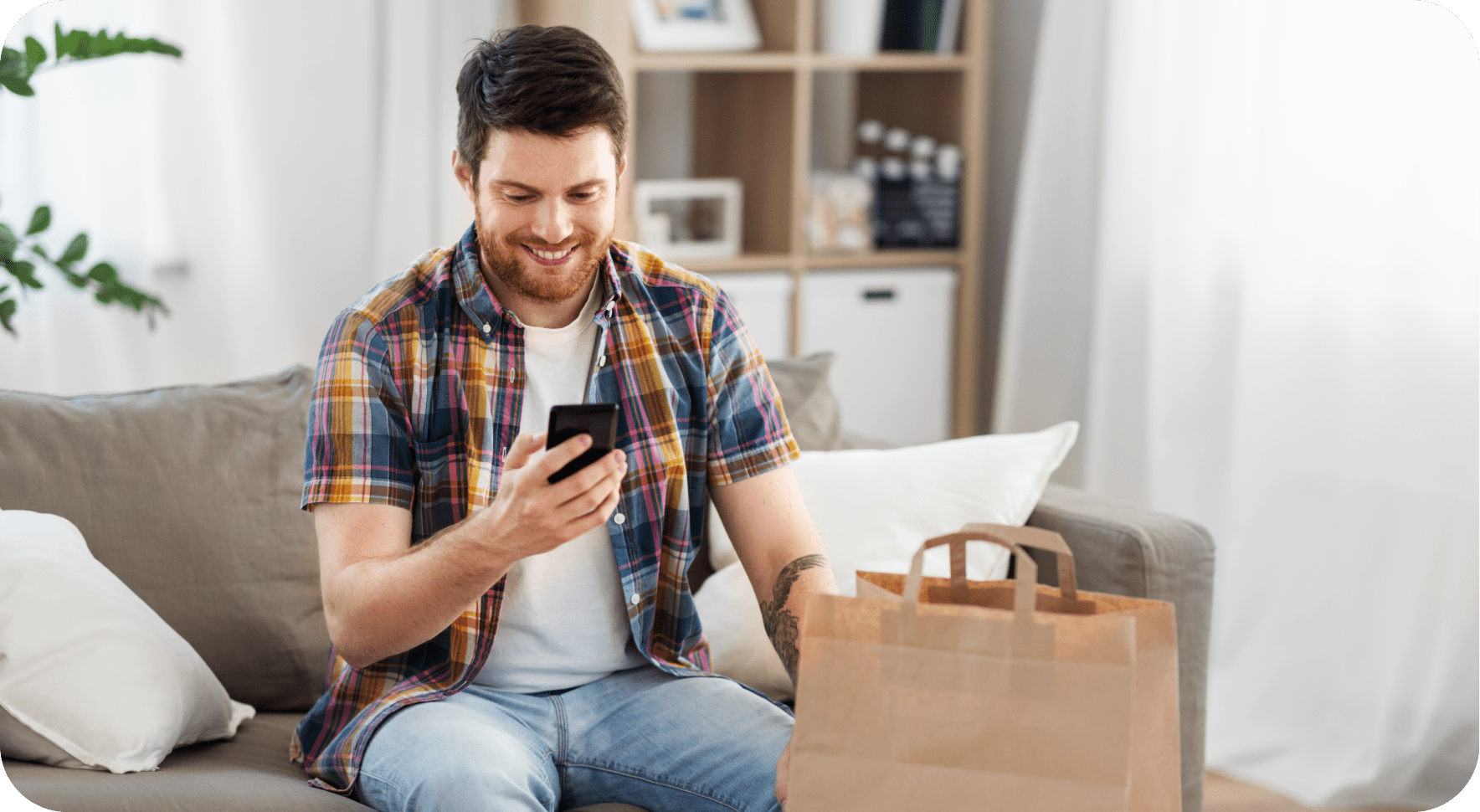 collect and analyze customer feedback
avoid negative reviews by getting an instant, actionable alert when your customer low-rates their order
boost your Google reviews by asking happy customers to share their positive feedback publicly
Compare plans
Enterprise pack
Individual solutions
Dedicated team
Custom development
Personal support
Includes all these features and more
All features
600 transactions per location
Branded tracking page
Custom promo banners
Real-time tracking for customers
Google reviews integration
Dispatch/client mobile app
Prescheduled deliveries
AI-powered auto-dispatch
DoorDash Drive Smart Dispatch
Order self-assignment
Order сhecklist
Phone masking
ID and age verification
Analytics & reports
Feedback collection
What partners say about Cartwheel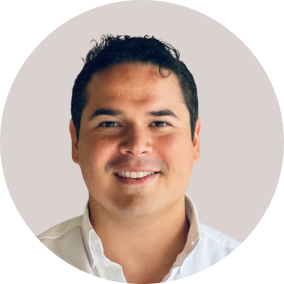 Bryan Solar

Head of
Restaurants
Cartwheel's technology makes it easy for merchants to adopt and manage delivery, whether via in-house or outsourced drivers. Square is excited to have Cartwheel as of the first companies to access our updated delivery API. We believe Cartwheel is among the best in the market to give our Sellers the flexibility, control, and more importantly, economics that restaurants need to succeed.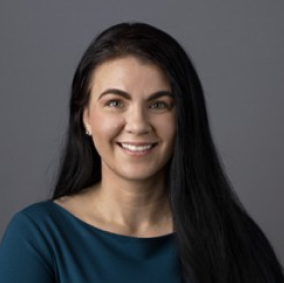 Candice Barnett

Vice President
Off-Premises Dining
at P.F. Chang's
Cartwheel allows us to handle the highest priority orders with self-delivery, ensuring the experience is seamless, delivered with P.F. Chang's hospitality and encouraging the customer to return for repeat deliveries through our native ordering platforms.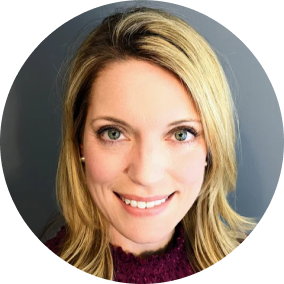 Shannon Hajverov

Head of Business Development & Product Partnerships at ChowNow

Our partnership complements first-party ordering from ChowNow while Cartwheel connects local independent restaurants with the tools they need to power delivery, expand capacity, and maintain control over the brand experience.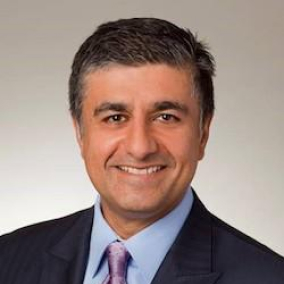 Michael Osanloo

CEO
of Portillo's
Our experience with Cartwheel has been so positive that we invested in the company so they can further develop services with brands in mind.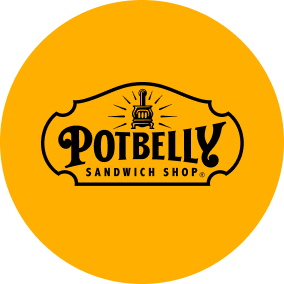 Sam Martinez

Business Systems
Manager at Potbelly
With Cartwheel, our delivery program is as customizable as our menu. Since implementing Cartwheel's tools, Potbelly has been able to offer faster, more efficient delivery to our customers from more than 400 locations nationwide.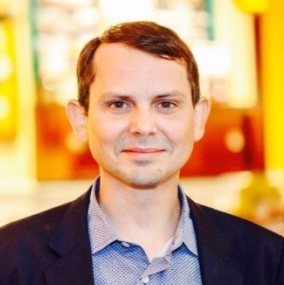 Dino Northway

Senior Manager
Off-Premise Dining at Portillo's
Cartwheel allowed us to adjust our order volume to driver availability, eliminating the worry of having enough drivers to maintain delivery quality.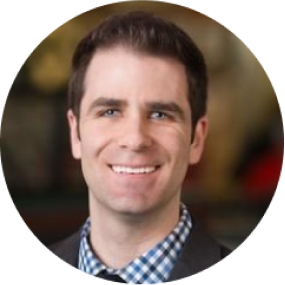 Nick Scarpino

SVP of Marketing
at Portillo's
With Cartwheel we were able to use our team members to deliver our highest-value orders. Instead of relying exclusively on third-party delivery companies for fulfilment, we have been able to cross-train our staff so that they can become drivers for our own fleet.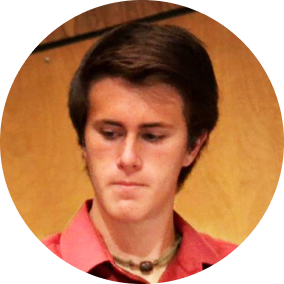 Simon Stone

Local Marketing Manager at Tacos 4 Life

Customer satisfaction is crucial to our catering business. With Cartwheel we can guarantee a smooth experience for our customers, for every order, starting with our friendly catering coordinator and ending with a swift and timely delivery. Cartwheel's easy-to-use functions allow us to schedule deliveries in advance, making sure our drivers are always available when we need them.
Simple onboarding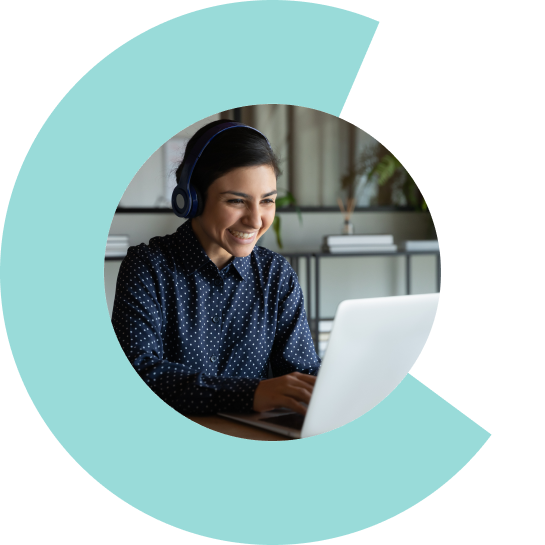 We will get back to you ASAP.
You will have a Personal Onboarding Consultant.
Step 3
Launch
Additional testing
QA sessions
On-time support via phone, email, or Slack channel
Congratulations - you are ready to launch!