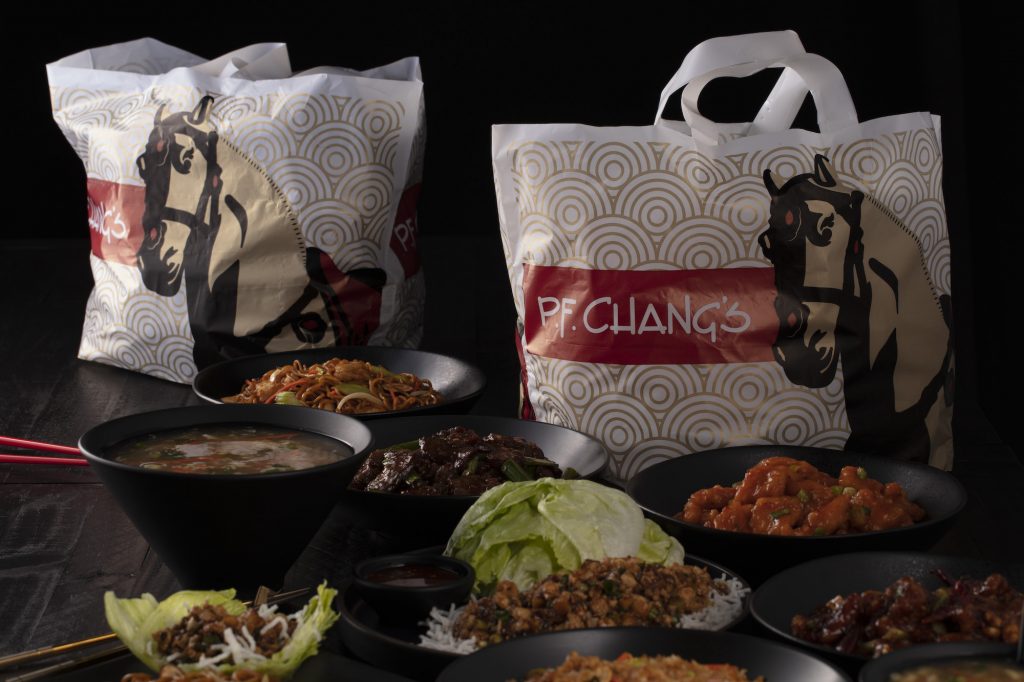 In the world of catering, efficiency is key, and renowned restaurant brand P.F. Chang's has set the bar high with its commitment to delivering top-notch dining experiences to its customers. Thanks to a strategic partnership with Cartwheel, the leading enterprise delivery management platform, P.F. Chang's is revolutionizing its catering capabilities, making it easier than ever to delight guests with their delectable offerings. But that's not all; this culinary transformation has been taken to the next level with a seamless integration with ezCater, the trusted provider of corporate food solutions.
Streamlined Catering Management
P.F. Chang's, a name synonymous with exceptional Asian cuisine, has worked with Cartwheel to power its catering deliveries since 2021. The restaurant brand is deeply committed to providing a personalized experience to its customers and recognizes the pivotal role that efficient delivery plays in enhancing the overall dining experience.
With the integration of ezCater, Cartwheel has elevated P.F. Chang's catering management to new heights. It centralizes what used to be a web of disparate channels into a single, unified platform. This streamlining of catering operations translates to exceptional customer experiences, which, in turn, drive repeat orders – a win-win situation for both the restaurant and its clients.
Jessica Jami, Director of Off-Premises Dining at P.F. Chang's, shares her enthusiasm for the integration: "P.F. Chang's has used Cartwheel to power deliveries for years. We're thrilled that ezCater orders are now integrated into the platform, enabling us to centrally manage and control delivery across all order sources and channels. Cartwheel's real-time tracking capabilities are especially crucial in providing an excellent experience to our guests ordering catering. We've seen a significant increase in repeat orders since implementing Cartwheel and are optimistic about the potential increase in catering revenue with this new integration."
The Power of Real-time Tracking
One of the standout features that Cartwheel brings to the table is its real-time order tracking capabilities. In the fast-paced world of catering, knowing where your order is at any given moment is a game-changer. P.F. Chang's and its customers have experienced this firsthand as they can now track their catering orders with precision, ensuring that everything arrives fresh and on time.
Alex Vasilkin, co-founder and CEO of Cartwheel, expresses his pride in powering P.F. Chang's delivery management: "Cartwheel is proud to power best-in-class delivery management for a brand as established and well-respected as P.F. Chang's. Our integration with ezCater only improves the experience for P.F. Chang's and its customers nationwide."
Catering-Specific Features
Cartwheel doesn't stop at just streamlining operations; it goes the extra mile with catering-specific features. Their user-friendly driver app, advanced dispatch tools for managers, and automatic selection of vehicle types based on order size have all contributed to a seamless catering experience for both P.F. Chang's and its clients. Furthermore, proof of delivery ensures that every order is accounted for and arrives in perfect condition.
P.F. Chang's, a beloved name in the culinary world, is taking its catering services to a whole new level with the help of Cartwheel and its integration with ezCater. The efficiency, real-time tracking, and catering-specific features have set a new standard for catering excellence. With this collaboration, P.F. Chang's continues to delight its guests, ensuring that every catering order is a memorable culinary experience. So, whether you're planning a corporate event or a special celebration, P.F. Chang's and Cartwheel have you covered with their seamless and efficient catering services, made possible by their partnership with ezCater. It's a recipe for success that's hard to resist!